Sutherland
Industrial Projects
Sutherland has a proud record of having engineered almost every conceivable type of industrial building founded on every type of ground condition. Our successfully completed projects, spread across South Africa in most major hubs, include large factories, warehouses with and without crane gantries, aircraft hangers, cold store buildings, pharmaceutical processing and packaging buildings, food processing and large distribution centres housing many well known companies.
Our innovative, proactive, collaboration with contractors has led to many industry firsts which have contributed hugely to achieving significant time and cost savings. From our pioneering foundation free tilt-up concrete walls, precast dock levelers to tilt-up concrete columns, we have a wealth of knowledge and experience in delivering super economical, well designed, fast-track constructed, buildings.
Having completed hundreds of square meters of industrial buildings we have got the economies of engineering down to a fine art, keeping steel tonnages lean and balancing the mix of materials and build methods to ensure our clients we partner with get the very best value add.
Our expertise and full service offering extends from Civil and Structural engineering design only to the full multi-disciplinary package including Electrical, Electronic, Mechanical, Fire and Facades.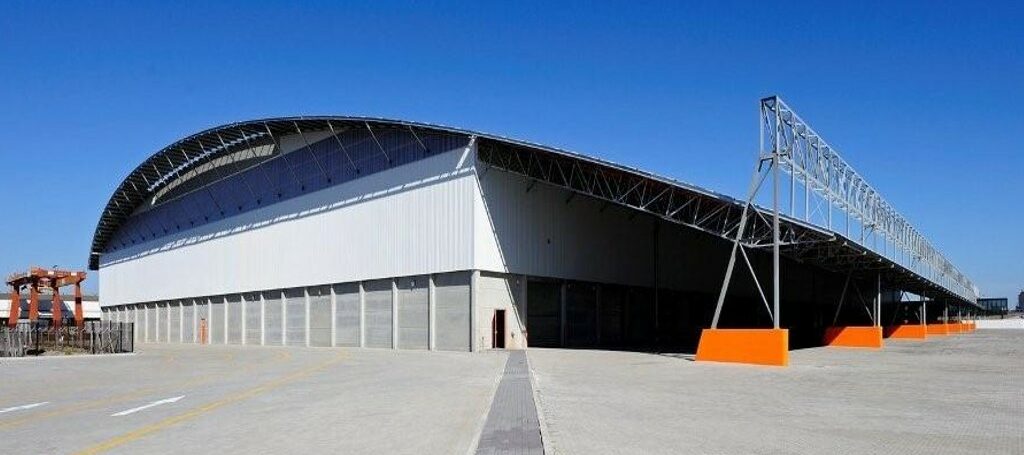 Industrial project featuring an external container handling area, a warehouse, an office and a workshop.
With an emphasis on optimal engineering, we embrace the partnerships we form with clients. View all our expertise.